RIO SECO WATERFALL
Starting with a leisurely 1hr drive from LimeLand House through scenic Caribbean countryside.
Lots to see on the drive alone!  Local honey and coconut vendors. Pockets of agriculture such as hot & sweet peppers, breadfruit trees (remember mutiny on the Bounty!?), okra and pigeon peas. Tropical forest trees like Teak, Mahogany and Mora. Cultivated fields of the best cocoa in the world.
Diverse and tolerant religions are evident in the many rural Churches, Temples and Mosques, that we pass.
Old European 'colonial-style' estate houses still stand as a reminder of the age of the "Golden Bean". Chocolate!
We park up and begin a moderately challenging walk of 1 hr through lush secondary rainforest, following the course of the meandering Rio Seco
Lots of opportunities to rest as we intermittently cross this pristine mountain river. The mountain water is crystal, pristine and drinkable!
Our reward is the picturesque and relaxing waterfall, feeding a calm and cool emerald basin. A breathtaking oasis, punctuated by shafts of sunlight, penetrating the thick forest canopy. Perfect spot for meditation, a relaxing swim and lunch.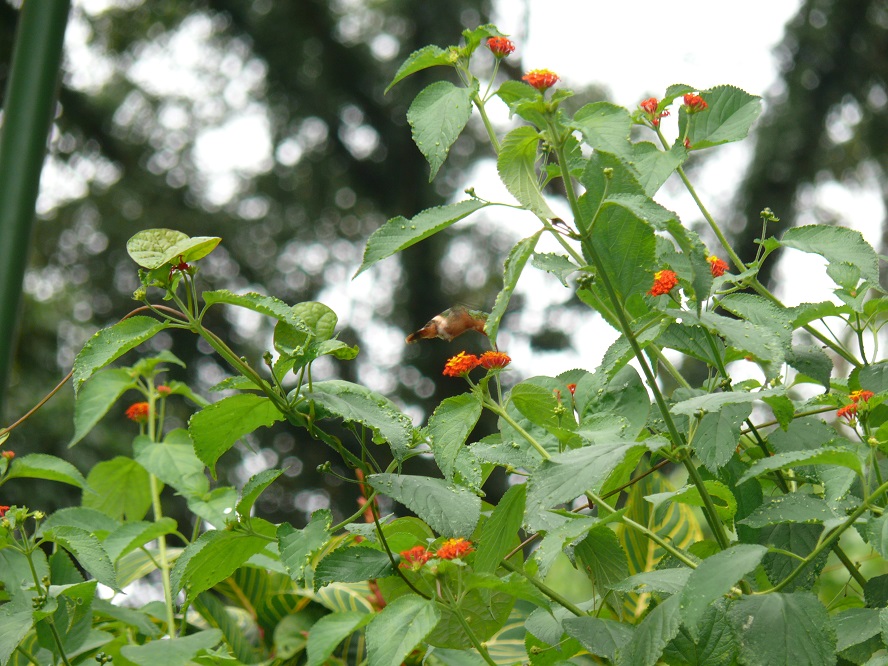 Humming Bird
From here we head back along the forest trail to th.e vehicle and home. This is a lovely excursion for birdwatchers. Target species include the bearded bellbird, southern beardless tyranulet, manikins, woodcreepers, honeycreepers, violacious euphonias and hummingbirds.
Tour Musts:

Sturdy footwear (sneakers or hiking boots)
Change of footwear as very likely to get wet
Bathing costume and towel
Insect Repellant
Picnic lunch & refreshments provided
Change of footwear as very likely to get wet
Tour Duration : 5 hrs from/back to 'LimeLand'.

USD 110

usd per person.